Marbella, an exclusive resort destination
From its origins as a fishing village has grown into a glamorous resort, Marbella is now a dynamic, young and cosmopolitan city. The population of 140,000 inhabitants is made up not only of Andalusians and Spaniards but also of a diverse range of nationalities, including British, Scandinavians, Dutch, French, Germans, Italians, Eastern Europeans, Middle Easterners, Americans and smaller numbers of Asians and Latin Americans.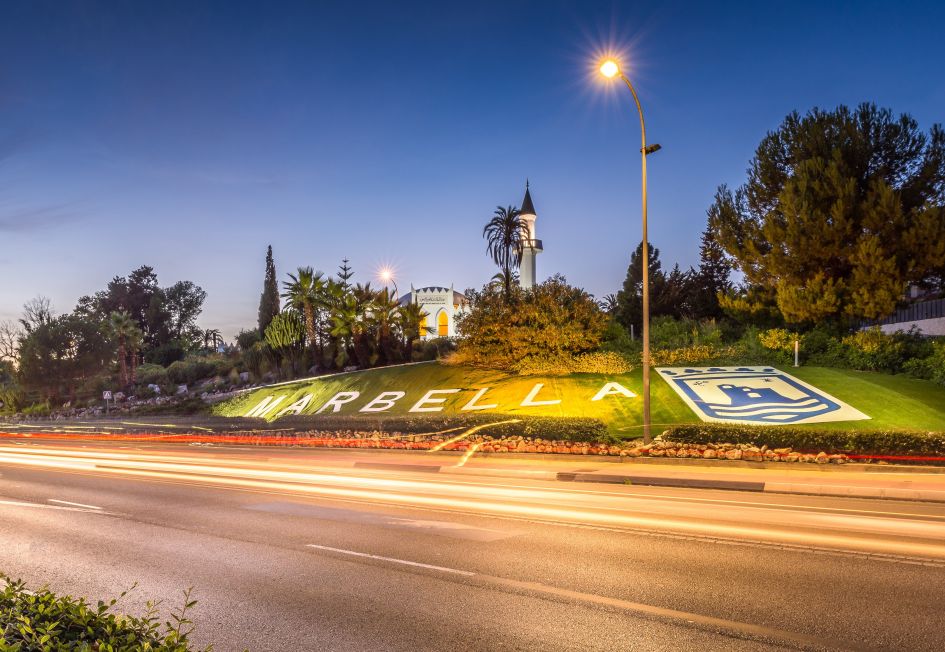 Together, they make this a very exciting, sociable and richly diverse town built upon a solid Spanish/Andalusian cultural bedrock. It is, therefore, a place rich in Spanish traditions, but also one in which people from many different regions share a passion for quality of life. It is this characteristic that brings them to Marbella and binds them together, helping to give Marbella an energetic can-do atmosphere.
The setting
Set upon an area of 110km2 that follows the Mediterranean shoreline within sight of Gibraltar and North Africa, Marbella occupies a lush coastal plain that backs on to the mountain ranges, which shelter it from the harsher climes of the interior and help to produce the uniquely pleasant microclimate. Most of the residential areas fan out from the town centre along the shoreline, and follow golf courses inland, where country clubs are located in the foothills.
The amenities
Besides a series of marinas, the most famous of which is Puerto Banús, Marbella offers a fantastic range of golf courses, tennis clubs, horse riding centres, hiking and mountain biking trails, extreme sports, motor racing and go-karting, as well as yoga, martial arts groups, dance and a host of other sports and social activities.
The glamour
At the heart of Marbella's appeal is the glamorous lifestyle and ambience it exudes, with fine dining, shopping and a vibrant social scene making this one of the places to be in Europe. You will also find excellent spas and health and beauty centres, not to mention a growing Michelin-star dining scene. Nature is never far away, as are designer shops, sandy beaches and coves, trendy beach clubs and more informal "chiringuito" beach bars.
Families will find there is an excellent choice of local and international schools with curricula in English, Spanish and mixed, as well as French, German and Swedish. The full range of professional support services exists here too, from lawyers and architects to interior designers, landscapers and concierge services, all helping to provide the basis for that famous Marbella quality of life.
Sometimes, though, it's as simple as wandering through the streets of the old town, along the coastal pathway or visiting one of the many pretty country towns and cultural jewels such as Málaga, Seville, Cádiz, Jerez, Córdoba and Granada.
With this as well as skiing and surfing available, you can see why Marbella is one of the leading lifestyle centres in Europe.