A World-Class Team at Your Service in Marbella
MPDunne & Hamptons International is where local knowledge meets global excellence in Marbella. Get to know our dedicated team, a unique blend of local experience and international expertise, all working together to make your property dreams come true.
At MPDunne & Hamptons International, we pride ourselves on being more than just a real estate company. We are a harmonious mix of local wisdom and international sophistication, all dedicated to serving you in Marbella's prestigious property market. Our stylish offices, located on the iconic Golden Mile at the Marbella Club, have been the hub of excellence since 2004, where we've been connecting homebuyers and vendors with their dream properties.

Our Reputation: Built on Expertise and Integrity
Our reputation as one of Marbella's leading real estate companies is not merely a claim; it's a commitment we live by daily. Our team, led by the founding partner Mary Dunne, is a diverse group of professionals, including qualified lawyers, seasoned sales consultants, and experts in various fields. Together, we offer a seamless experience whether you're buying or selling a property in Marbella.
Luxury Properties, Tailored Solutions
We specialise in luxury properties, understanding discerning buyers' unique needs and expectations. Our expertise extends to sourcing land, valuing properties, crafting impactful marketing strategies, and presenting properties with the utmost delicacy and discretion. Our in-house legal and financial team collaborates with trusted professionals, such as architects, landscapers, and interior designers, to provide comprehensive solutions to even the most complex transactions.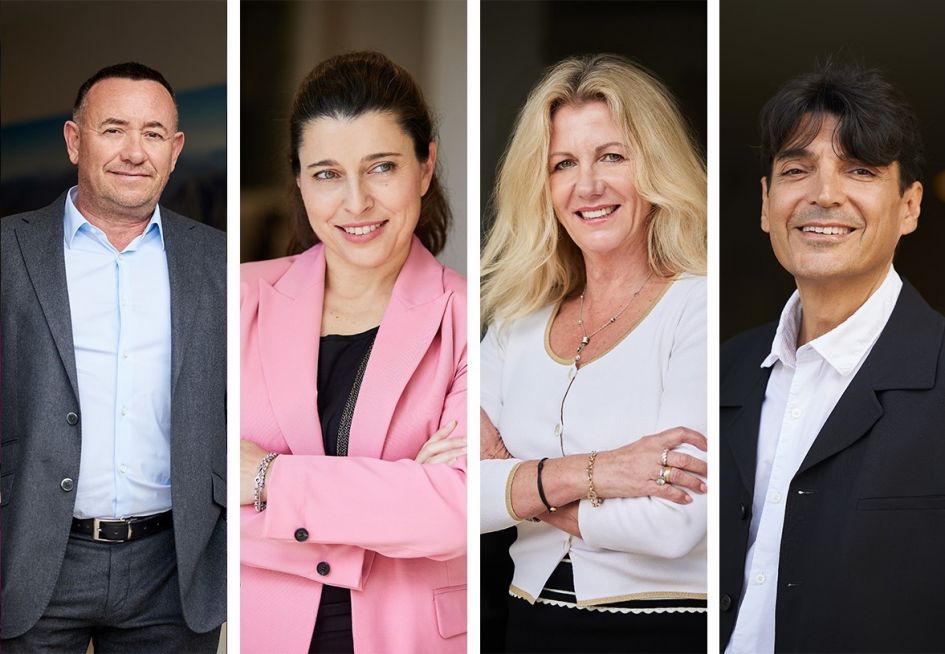 Marketing Department – More Than Just Marketing
At MPDunne & Hamptons International, our marketing department comprises more than traditional roles. We're proud to introduce our two exceptional team members who bring a unique blend of creativity, technology, and strategy to the table.
Oscar Lindahl, our Creative Director, leverages his experience in Interactive Art and AI Generative Art to bring a fresh and innovative approach to real estate marketing. His eye for aesthetics and groundbreaking use of AI ensures that our branding always resonates with our audience.
Vlada Vologina brings her passion for marketing and design to the forefront, emphasizing that effective real estate marketing is about more than just transactions—it's about building lasting relationships and offering valuable services to our clients. Together, their collective expertise elevates our marketing strategies, setting new trends in Marbella's luxury real estate market.

A Personal Touch That Sets Us Apart
What truly sets MPDunne & Hamptons International apart is our approach. We believe in building relationships, not just transactions. Our international team, including Victoria Guerrero, Irene de la Rosa, Michael Doughty, Trevor Kerr, Lasse Palle Palsson, Julie Ann Davies, Oscar Lindahl and Andrés Madrid, brings together a rich tapestry of language skills and international experience. We speak English, Spanish, French, German and Swedish, but our real language is understanding your needs.
Your Ideal Property Partners in Marbella
We invite you to contact our team or drop by our office for a coffee. Get to know the people who are not just experts in Marbella's real estate market but are passionate about finding the perfect property solution for you. At MPDunne & Hamptons International, we don't just offer properties; we offer homes, investments, and a lifestyle that reflects your aspirations.
Join us in Marbella, and let us be your ideal property partners. Your dream home awaits, and we are here to make it a reality.
MPDunne Magazines
Interviews - Press Releases
Marbella luxury real estate by Hamptons International
Read our magazines