Impact of Covid on the Marbella Property Market
Looking back at the months preceding the unexpected Covid-19 lockdown, it seemed like we were recovering from a somewhat challenging 2019. The first half of last year was especially tough, following on several years of strong growth, with particularly strong demand for modern, new-build Costa del Sol properties.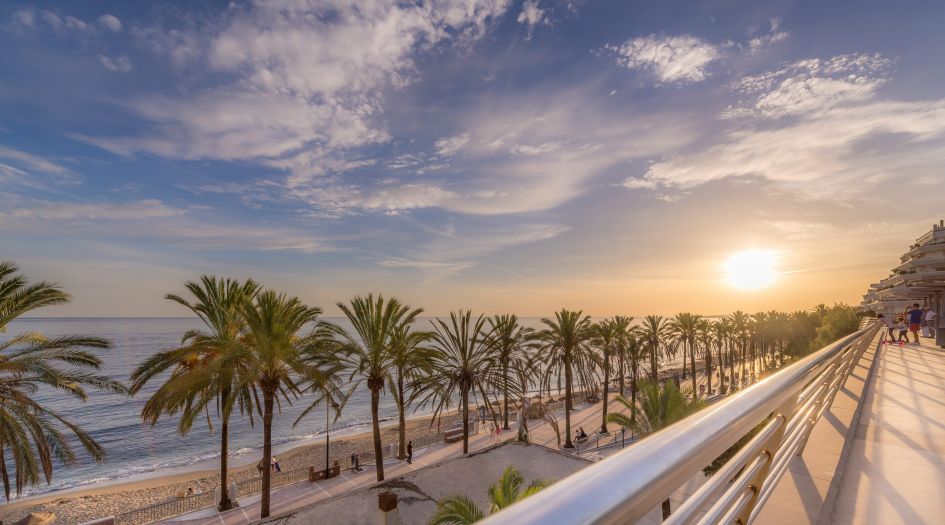 Peaking in 2017 and 2018, the market seemed to have flattened out at the beginning of 2019, causing many to think that a period of recession was on its way. It wasn't until after the summer that the situation began to improve again, and by the end of the year fears of recession seemed to have been allayed, as enquiries for Marbella property shot up again.
2020, a year of two parts
Up and down cycles are a normal part of life, and have been with us forever, but what we experienced this year is completely new. Short of war or a natural calamity, it is hard to imagine a non-economic factor to have such an impact. 2020 had started the way 2019 ended, with strong demand and a market revival, until the Covid crisis forced us all into lockdown.
This measure created an all but complete cessation of business for multiple sectors of the economy, and while property professionals proved remarkably adaptable, they too had to sit on their hands for the better part of two months. In many parts of the world, people are speaking of a 'lost four months, but tough as it is, if it remains limited to this, we'll come out alright.
A remarkably smooth landing
The crisis has and will continue to have strong economic implications for some time to come, but as we began to come out of lockdown in Spain from June onwards, we noticed that our worst fears were not realised. Social distancing and related regulations slowed down the full return to business, but after almost three months of mostly lost activity, things are clearly picking up.
Tourists are beginning to slowly flow back into the Costa del Sol, where local consumers and businesses alike have returned to activity. What has not happened is a freefall in demand and prices; in fact, most Marbella property agents report lots enquiries and viewings, and generally the market is surprisingly resilient and buoyant.
"We have more enquiries than ever, up by 50%, and what's becoming clear is just how important modern technologies such as virtual tours and remote viewings have become," says Mary Dunne, founding partner of MPDunne & Hamptons International. "We're communicating with more and more clients through Zoom and proceeding through a large part of the process using digital tools. Consequently, it is becoming truly important for properties to have 360-degree virtual tours as part of their presentation and marketing kit."
The interest is coming from around the world, with the Covid situation making more, not fewer people wish to own property in Marbella and spend part or all of the year here. "People are making enquiries from across Europe, but also other parts of the world, including the USA, as they regard Marbella as a safe, attractive part of the world with an appealing lifestyle," says Mary. "The Spanish health system, moreover, seems to have dealt very well with the Covid-19 situation, and in particular the Costa del Sol hospital has been praised. These are factors that add to the desirability of Marbella."
Demand is particularly strong for premium villas in La Zagaleta and the Golden Mile, as well as new and refurbished villas in Nueva Andalucía and Sierra Blanca, the core areas MPDunne – Hamptons International specialises in. "It will take a little while for all this interest to convert into transactions, but after a sudden stop the restart has been more than encouraging."
Price trends
The trend experienced at MPDunne & Hamptons International is mirrored in official figures. Some thought property prices would go into free-fall post-lockdown, but looking at the official figures released by TINSA, the Spanish statistical office, that is far from the truth. Compared with this time in 2019, property prices are actually 1,1% higher across Spain, and only 0,3% down in the coastal areas, which shows that second homes are more vulnerable to this sort of situation than first-residence markets.
When compared with March, before the Covid lockdown began, property values in Spain are down by just 1,1%, and in the Costas dropped by a rather mild 3,8%. The freefall in prices has therefore not happened, and demand remains solid especially in the mid-high segments and in the lower price range, where new bank repossession opportunities are opening up a market that had largely disappeared some years ago.
All in all, given the strange severity of the situation we found ourselves in, the property market on the Costa del Sol has bounced back strongly and appears to be actually experiencing a second wind built upon continued intrinsic demand for the Marbella way of life.
Contact the MPDunne & Hamptons International team for more information about Marbella property and lifestyle options.
MPDunne Magazines
Interviews - Press Releases
Marbella luxury real estate by Hamptons International
Read our magazines