What is the added value of a frontline golf property in Marbella?
Living within a golf country club in Marbella, ideally on the first line overlooking its beautiful green fairways, holds an undeniable allure in the upper property segment that adds further value to the lifestyle the property offers—and therefore also to its desirability and value.
To begin with, golf-side plots are considered to be prime land – in Marbella second only to frontline beach locations – and thus the properties found on golf courses tend to be luxurious and high-quality. Not only that, but the surroundings are invariably pleasant and well-kept, a golf course adds a green parkland in your immediate surroundings, and it also forms a great social hub also good for networking, or simply enjoying facilities such as bars, lounges, restaurants, scenic terrace cafés, spas, gyms and golf academies for the kids.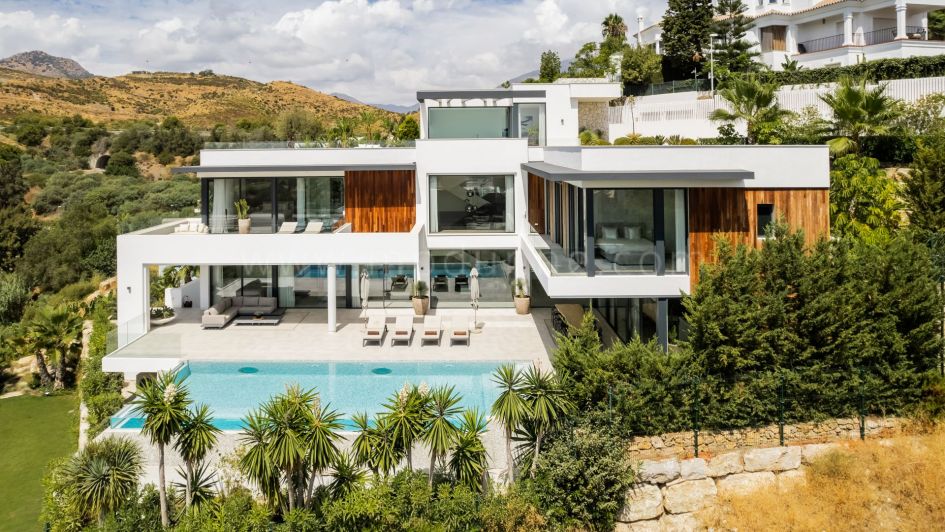 All of this attracts golfers in no small numbers, and ensures that a golf-fronting property in Marbella has a ready stream of potential tenants and therefore great rental income capacity, and this is yet another factor that adds value to a golf property in Marbella as elsewhere. But you don't have to be a golf enthusiast to prefer a golf property, for the views and peaceful setting make these some of the most enjoyable homes you will find anywhere. Some golf clubs even have support staff, conferencing facilities and co-working spaces, but here are the main factors summarised:
Beautiful setting with greenery, nature and fresh air
Open spaces and golf views
Upmarket feel and quality of golf areas
Clubhouse facilities
Rental income
Adds to the attractiveness and lifestyle quality of your home
Although it varies from area to area, a property within a golf environment will be worth around 5% more than the same property elsewhere, and in the case of a frontline golf home with open views, this averages 10% but could even rise to 20% or more, depending on just how famous and exclusive the course it. Confirming that both quality of life and property values are enhanced in a golf setting.
Contact us now for more information about the fantastic golf properties for sale in Marbella and the Costa del Sol.
MPDunne Magazines
Interviews - Press Releases
Marbella luxury real estate by Hamptons International
Read our magazines