Digital Nomads: How Remote Work is Changing Marbella´s Luxury Real Estate Market
The concept of digital nomads has been on the rise in recent years, with a staggering 2,400% increase in searches for "nomad visas" over the past five years. This trend has significantly impacted Marbella, Spain's luxury real estate market. But what exactly is a digital nomad, and how are they influencing the market?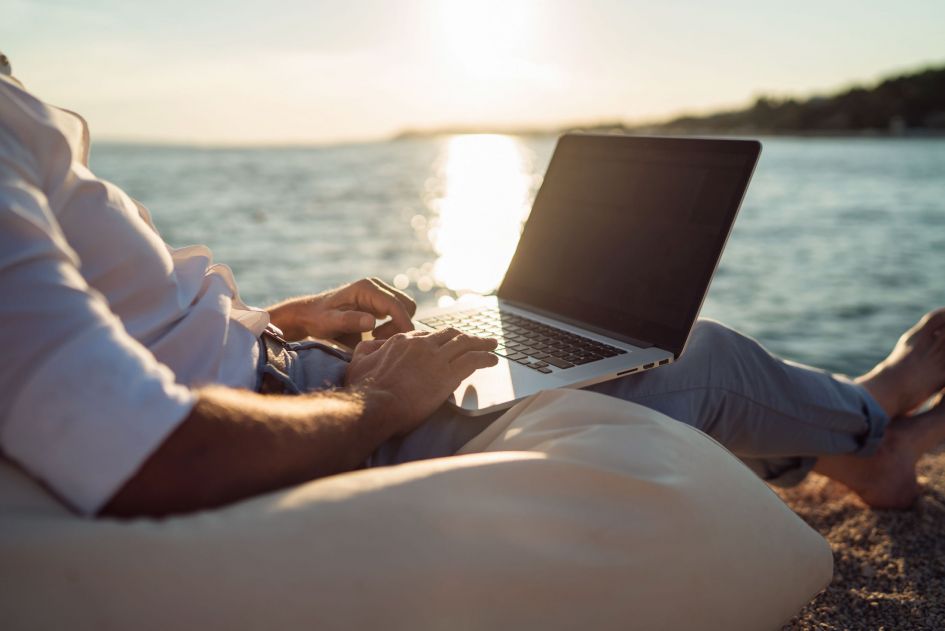 The Covid-19 pandemic in 2020 propelled remote work into the mainstream, and it became evident that employees could work efficiently from anywhere with a reliable digital infrastructure. This realisation birthed the concept of digital nomads, individuals who have the flexibility to work remotely and live wherever they choose. Marbella has become an attractive destination for remote workers thanks to its fast internet, mature healthcare and social infrastructure, and dependable transport links.
The fact that Marbella has probably the best winter climate in Europe and is no more than 2 to 3 hours from most major European cities made it a no-brainer for many families to move to what they consider a better lifestyle in Spain.
Spain launched their Digital Nomad Visa as part of the new Startup Act, a group of measures designed to encourage entrepreneurship and foreign investment. This new remote work visa initially allows non-EU/EEA remote workers and freelancers to live and work in Spain for up to 12 months and is renewable for up to five years. Family members can be included in the Visa applications.
Remote workers must prove that they have a contract, that they have permission from their company to work in Spain, and that their company has been in business for at least one year. Unlike many other Digital Nomad Visas, up to 20% of their income can come from Spanish clients.
Successful applicants will also be eligible to apply for a Spanish residency permit, enabling them to travel around the European Union. Most visa holders will become tax residents and are eligible to pay a special reduced tax rate of 15% on income up to €600,000 per year. Spain has double taxation agreements with 90 other countries.
The Spain Digital Nomad Visa applications are open to non-EU/EEA citizens. European Union and European Economic Area citizens do not need a DNV to work remotely in Spain.
United States citizens, Green Card holders, and citizens from Australia, New Zealand, and Canada are all eligible to apply. Spain has double taxation agreements with the United States, Canada, Australia, New Zealand, and all European Union countries, so digital nomads will not need to pay tax on their international income twice if they become Spanish tax residents.
This has meant that the demand for high-end villas with excellent broadband has shot through the roof, particularly from entrepreneurs in the tech and financial industries. Many of these are coming not only from the USA but from Europe, in particular Sweden, Belgium, the Netherlands, Norway and Switzerland. They tend to be a younger demographic than previously seen, and most have young families, so they need modern family homes with up to two home offices.
At our luxury real estate agency in Marbella's Golden Mile, we understand the unique needs of businesspeople seeking a home from which they can work. Our expert team is well-equipped to help you find the ideal property to establish your home office in Marbella. We specialise in providing tailored solutions to buyers seeking quality properties that meet their unique needs.
In conclusion, the emergence of digital nomads has brought about a new era for Marbella's luxury real estate market. The town's appealing quality of life, advanced infrastructure, and favourable visa conditions make it a prime destination for remote workers seeking a perfect balance between work and leisure. At our luxury real estate agency, we understand the unique needs of digital nomads and offer tailored solutions to help them find their ideal home in Marbella. We believe that Marbella's real estate market has a bright future ahead as more remote workers continue seeking this idyllic destination to call home.