Book your summer rentals in Marbella
It's taken something like Covid to make us really appreciate those special times when we can get away to the sun, relax, leave all the stress behind and explore another side of life as we embrace long sunny days in Marbella on the beach, by the pool, dine out with friends in the evenings and dance away the balmy Mediterranean nights at a beach bar or club.
This time of year Marbella is the place to be, and with travel from the UK and other parts of Europe once again open to enjoyment, we'll relish the experience more than ever, making this the most special and enjoyable summer yet!
Naturally one still has to be sensible and follow the right precautions, but why not do so in a healthy outdoors full of sun and exercise—Marbella?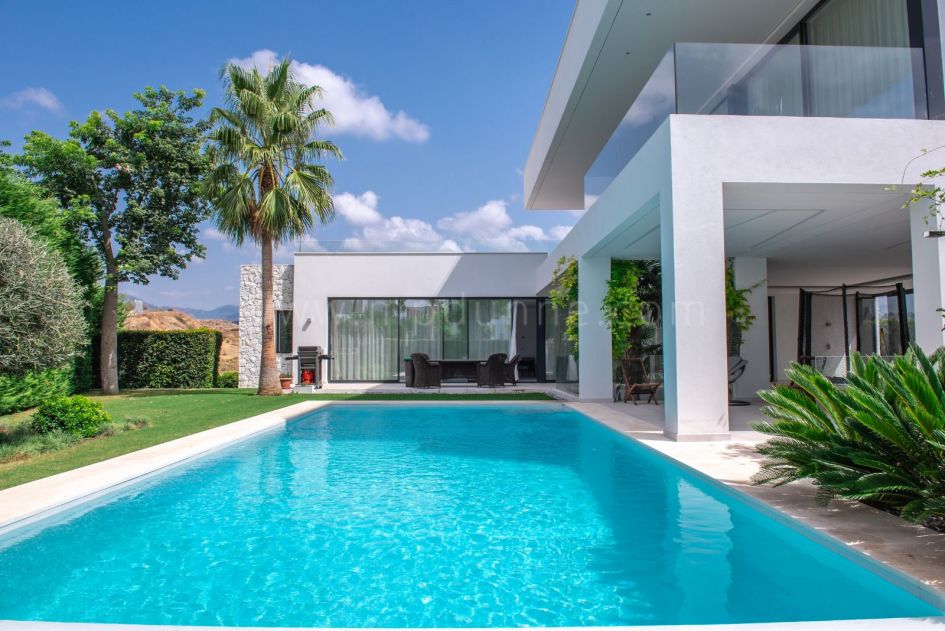 Since early summer 2021, the Costa del Sol has been like a flower awakening to the sun, with cafés, restaurants, sports facilities, marinas, resort hotels, beach clubs and the sandy beaches themselves coming back to life. It's a pleasure to behold, and the precautions are so well arranged here that the Andalusian authorities have the confidence to offer all travellers free medical care, additional accommodation and flights back home should they contract Covid here.
Marbella offers a full range of holiday properties for rent, from luxurious private villas with their own pools where the whole family can spend a few weeks in the sun together, smart, modern apartments in the buzz of things close to Marbella town and in the Puerto Banús marina, townhouses and apartments in leafy golf suburbs as well as beachfront apartments where you can literally step off your terrace and straight onto the beach.
Book your summer 2021 accommodation now, we have a top selection of villas and apartments for rent in Marbella and the Costa del Sol, whether you want to be close to the beach or prefer space and privacy in a setting near golf courses and open nature.
Marbella is waiting to welcome you back, so contact us now for more details.
MPDunne Magazines
Interviews - Press Releases
Marbella luxury real estate by Hamptons International
Read our magazines